Jérémy Flores remporte le Quiksilver Pro France 2019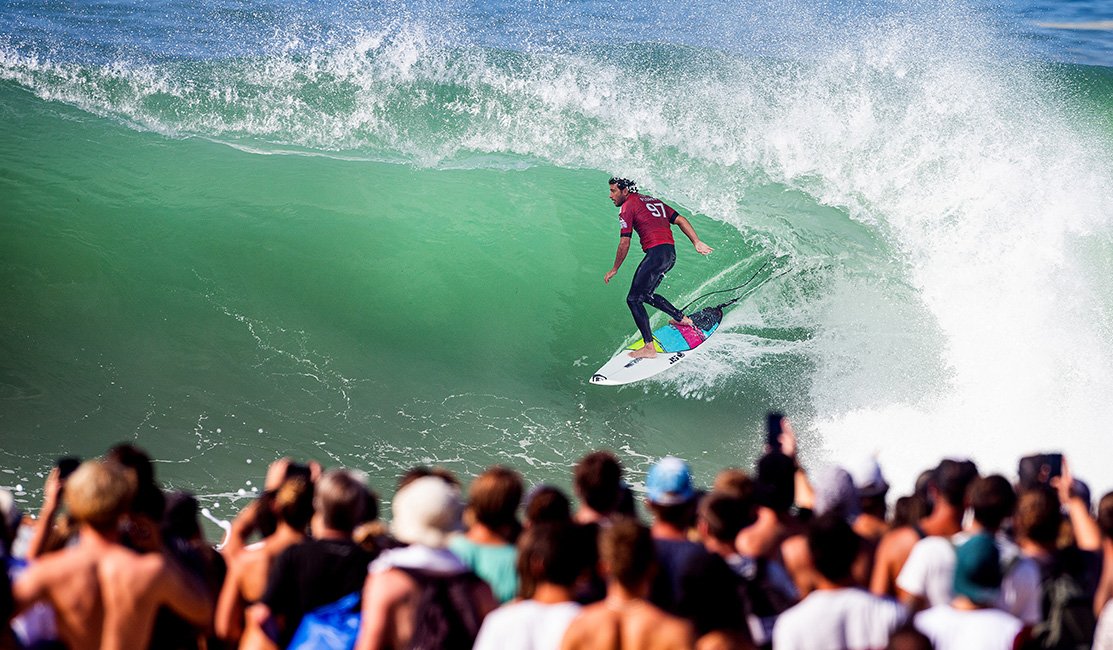 Dernier jour du Quiksilver Pro France 2019 : les vagues étaient solides. Un vent off-shore léger soufflait sur l'eau. Malgré l'heure matinale, le soleil chauffait déjà derrière les dunes. Jeremy Flores était dans la première série de la journée, et trouva un tube parfait sur sa première vague.
Dès ce moment précis tout le monde a compris que quelque chose de spécial était en train de se passer.
Jeremy a totalisé le plus gros total dans chaque de ses rounds, battant Jordy Smith au round 16, puis Ryn Callinan en quarts et Jack Freestone en demies pour retrouver Italo Ferreira en finales.
Sans surprise, il attaqua le heat avec la même stratégie que pour les précédents : en scorant d'entrée un gros tube. Résultat : 9,67 pts sur sa première vague au bout de 5 minutes.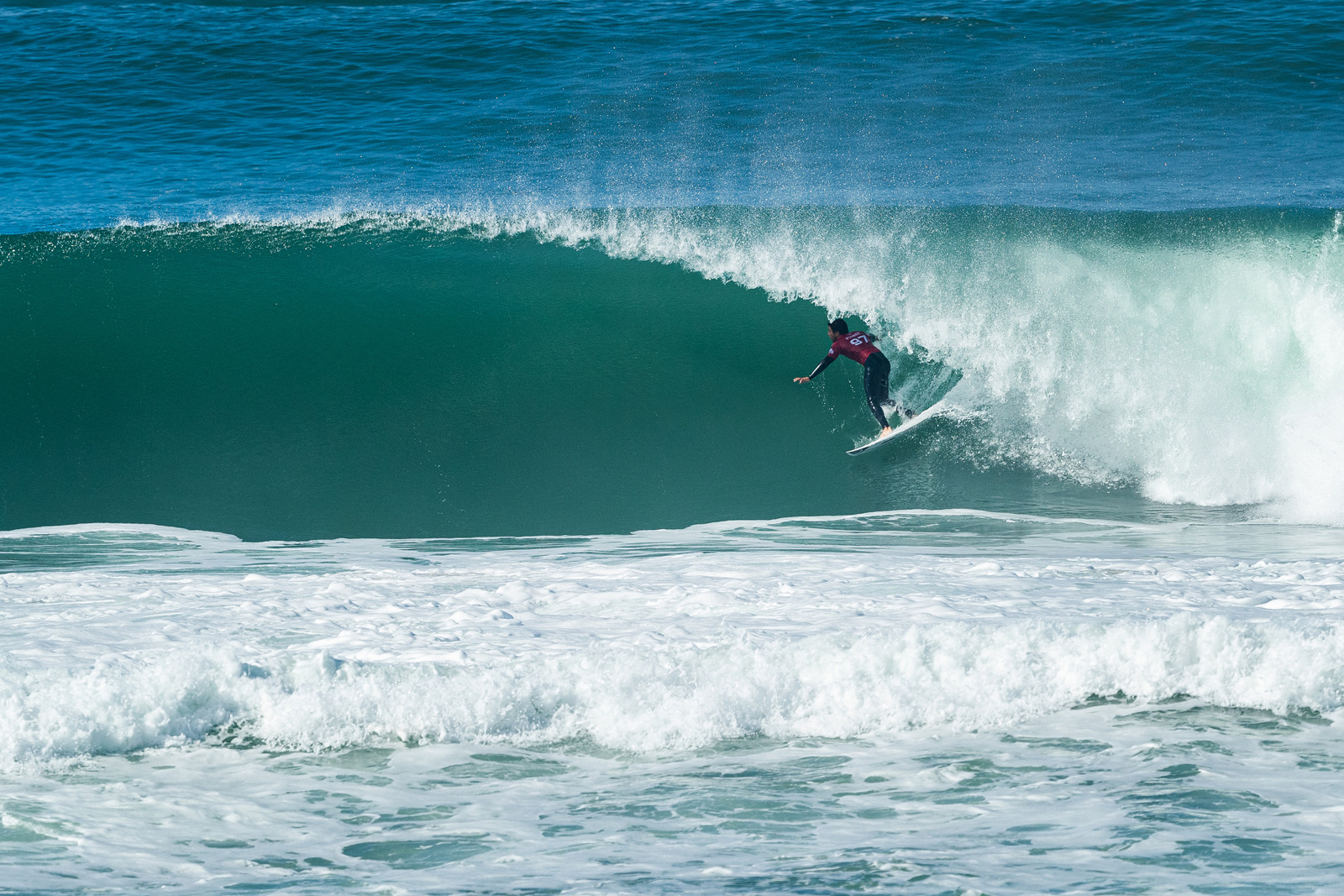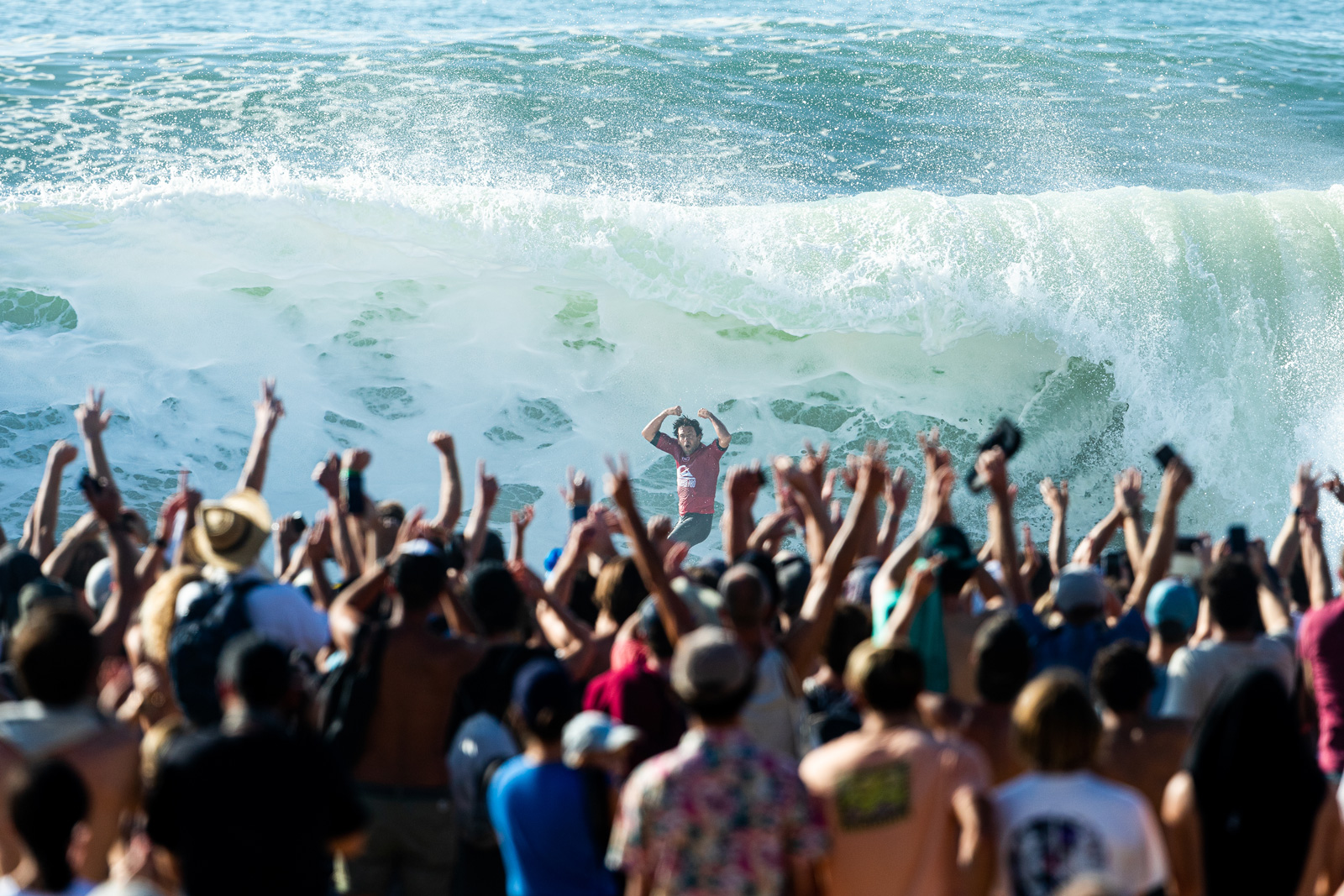 Puis il continua. Enchaînant tube sur tube devant une plage noire de monde et un public en transe. Jusqu'au coup de sirène final, et l'annonce du speaker : Jeremy Flores venait de devenir le premier Français à remporter le Quiksilver Pro France. L'épreuve qui lui échappait depuis 15 ans. Celle qu'il convoitait le plus après ses précédentes victoires à Pipeline et Teahupoo.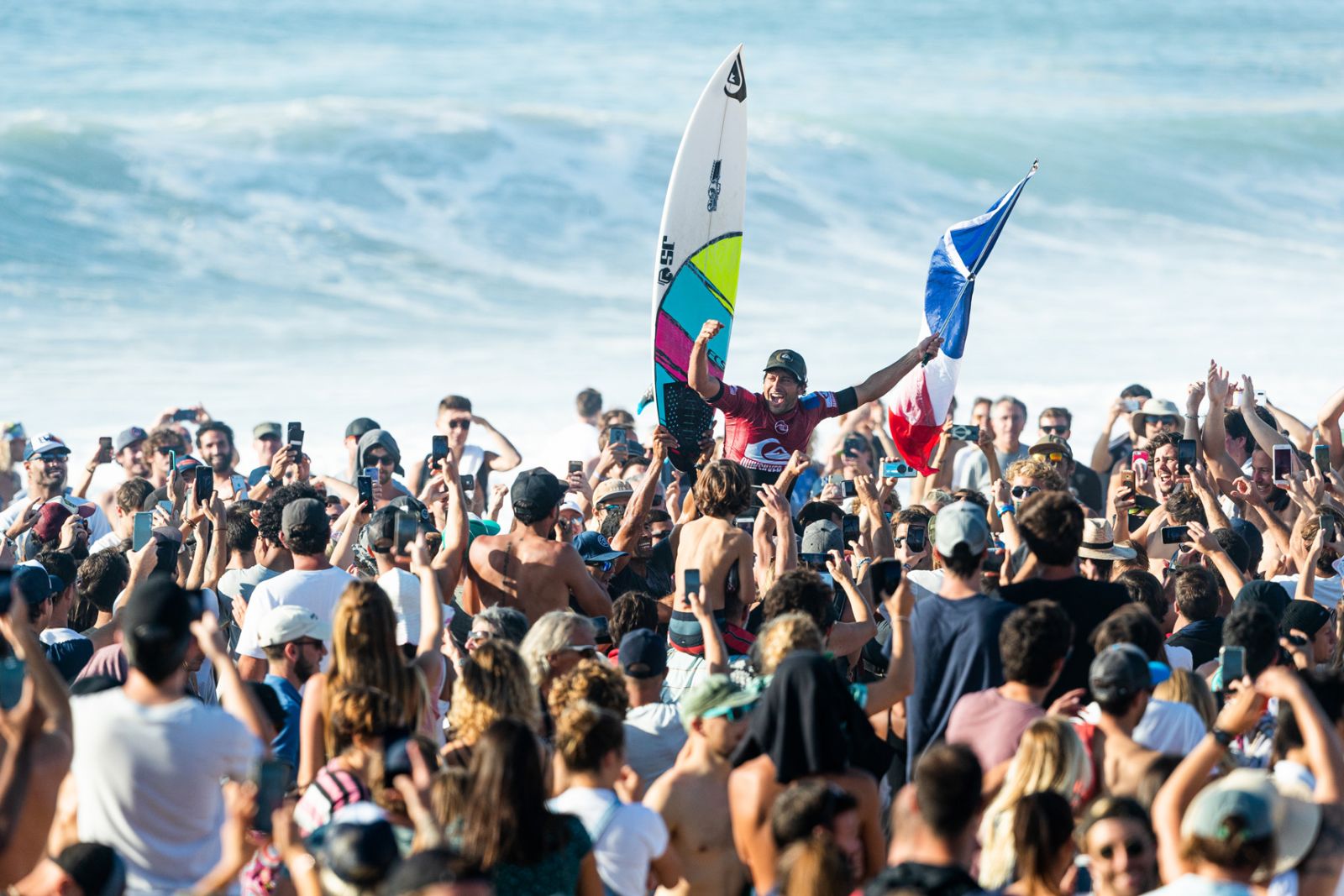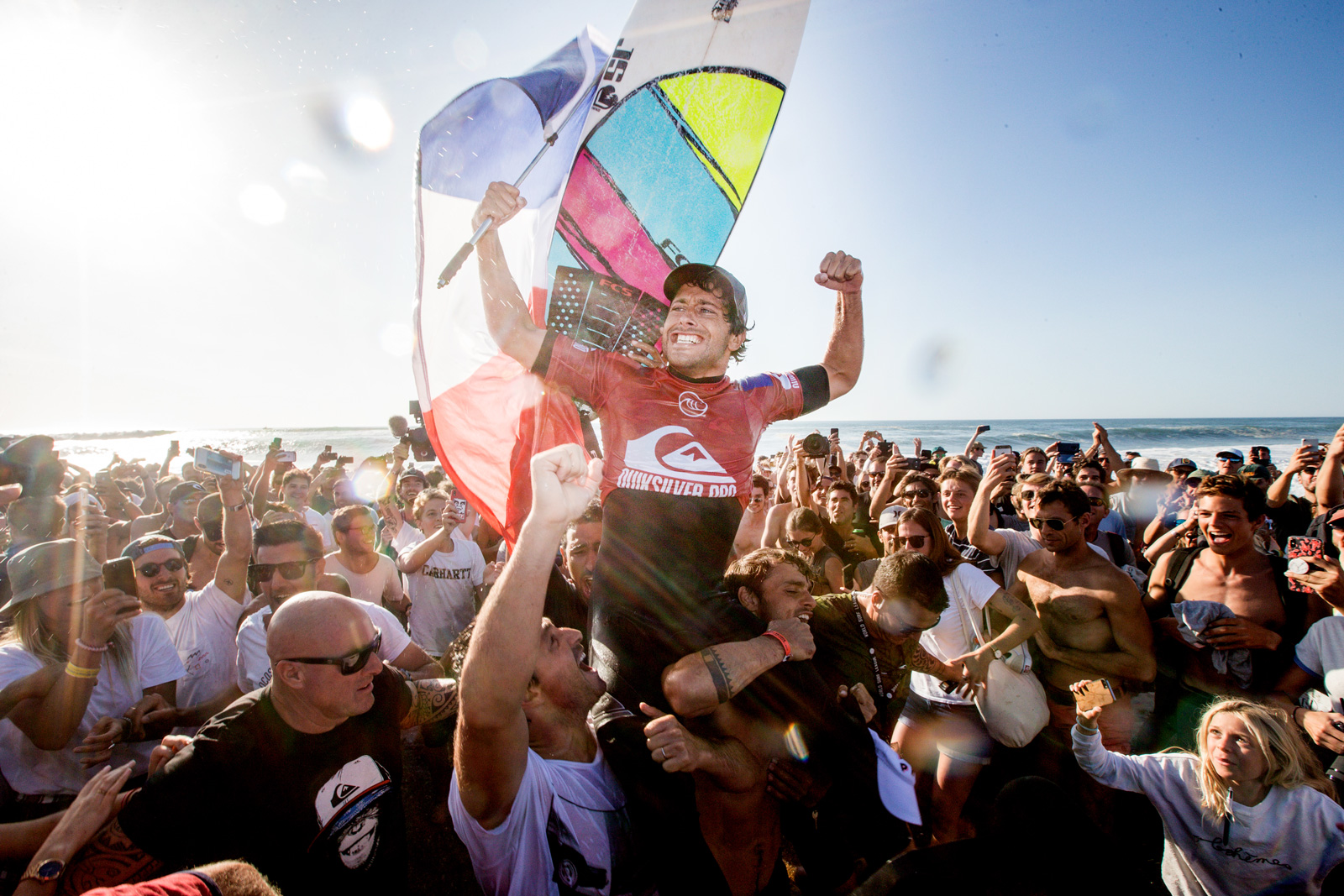 Dans son interview réalisée quelques minutes après la finale, Jeremy Flores, incrédule et ému, dédicaçait sa victoire à Pierre Agnès. De quoi faire couler quelques larmes, sur la plage de la Gravière avant que la plage toute entière n'entame la Marseillaise tandis que le soleil déclinait à l'horizon. Une chose était sûre : la soirée allait être sauvage dans les rues d'Hossegor.
Quelle journée.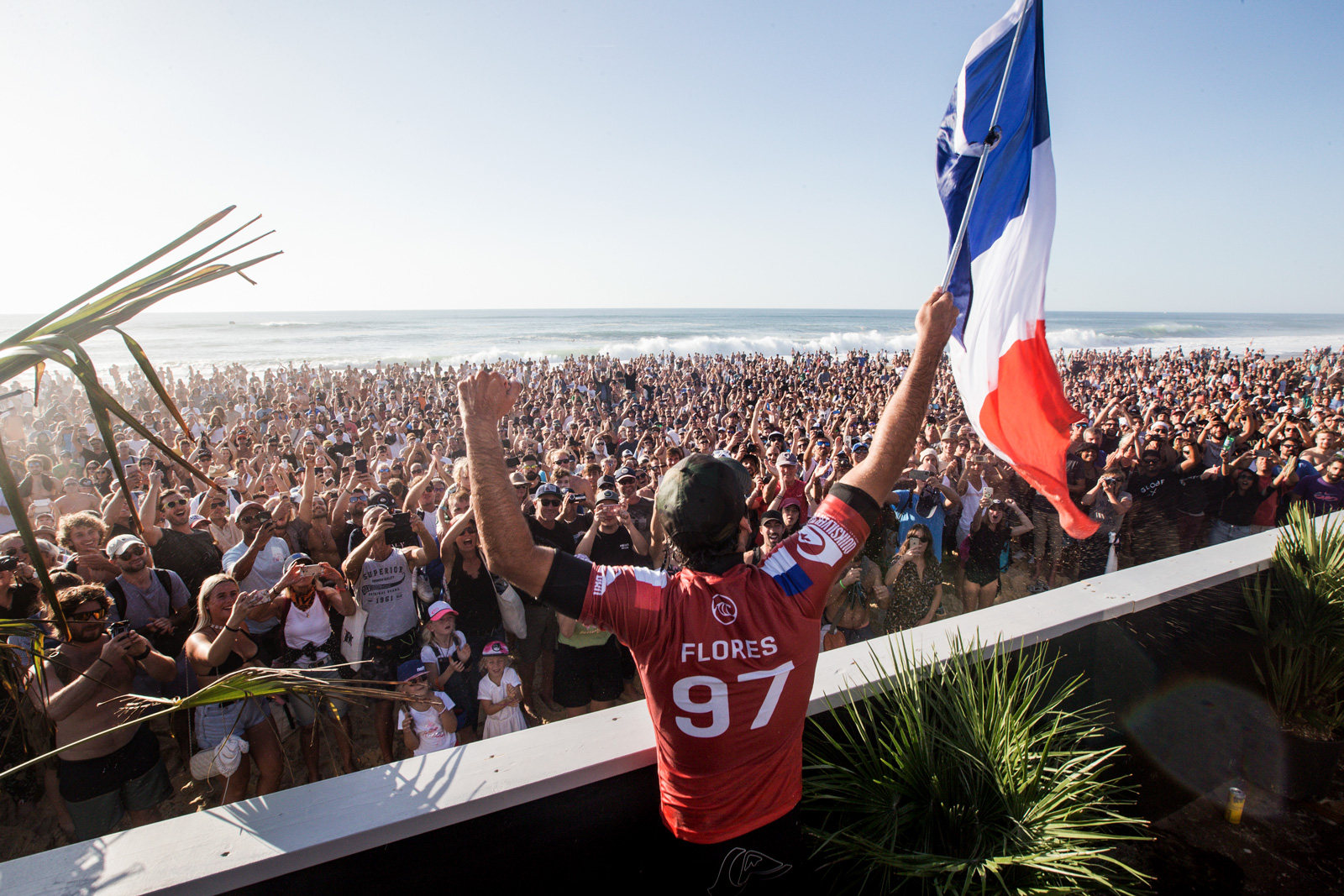 Also, we have to give a shoutout to Leonardo Fioravanti for making the Semis in his first event back from a shoulder injury. Nice work, boys.